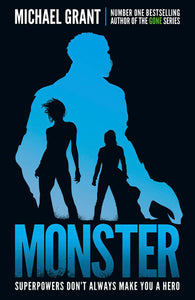 The GONE series may be over, but it's not the end of the story ?
MICHAEL GRANT'S ACTION-PACKED AND MUCH ANTICIPATED NEW BOOK, SET IN THE AFTERMATH OF THE BESTSELLING GONE SERIES.
When the dome came down, they thought it was the end of the troubles. Truth is, it was just the beginning.